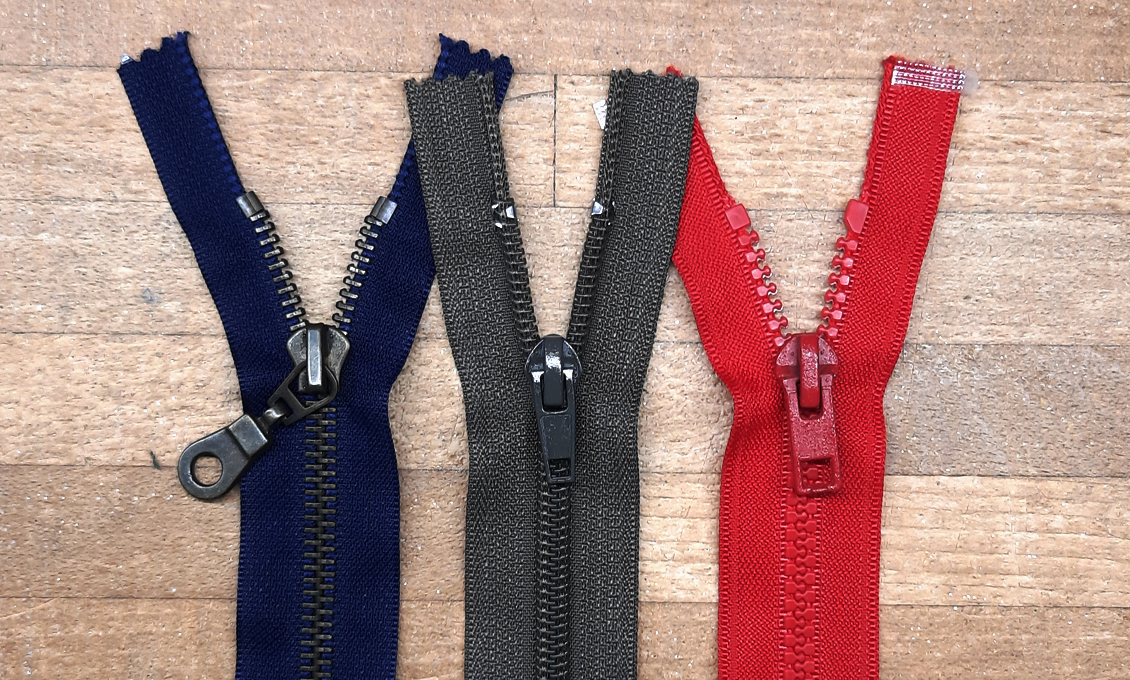 Metal- Coil- Tooth Zippers
Zippers can be placed into three main categories: the metal, coil and tooth zippers. All can come in different widths and are used for different purposes depending on the project and the strength needed.
All share these five common part names:
the tape, elements (teeth/coil), slider, top stopper and bottom stopper. The bottom stopper at one- or two-way zippers are called pin and retaining box.