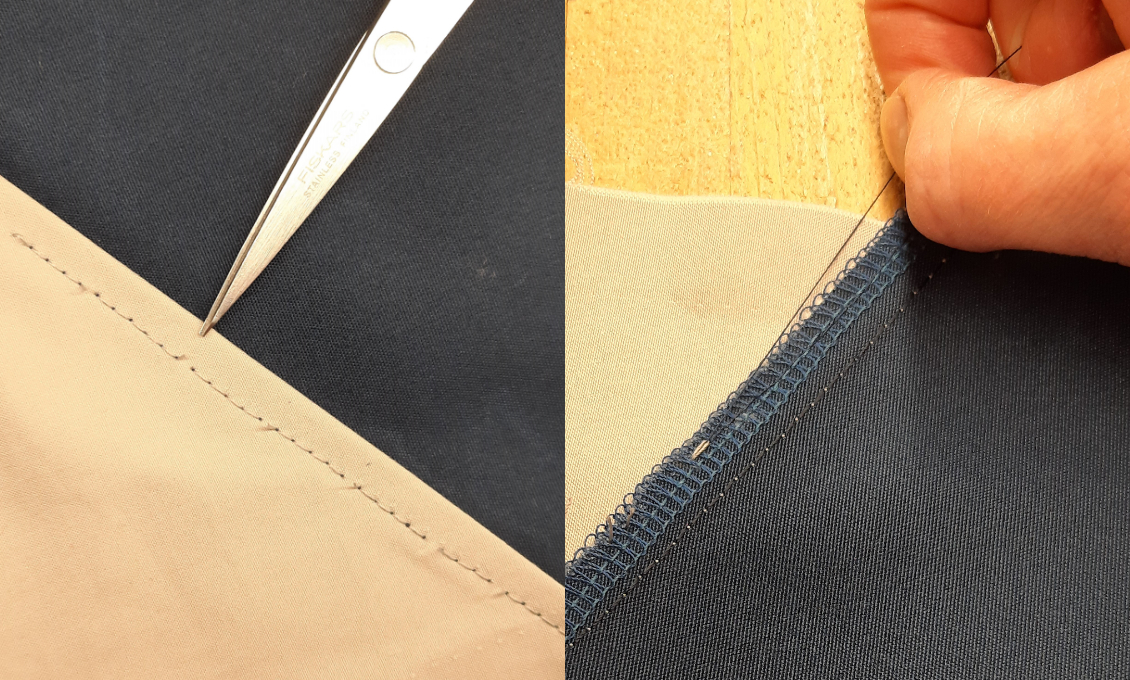 Removing unwanted stitches
Opening seams or removing unwanted stitches is always a pain in the neck,
and if they are made from thick thread it's even worse.
First, cut the thread about every 1.5 - 2 cm (0.6 - 1'') from one side,
where the thread is easily seen.
Then pull the thread from the other side and the stitch unravels easily.
By-the-way, to be always on the safe side, use nice pointy scissors and not a ripper.